TAT3D is a unique and original patented product in its proposal.

High resistance through high impact absorption materials.

are restorable
Its modularity allows you to replace any parts that are too perforated, thus increasing the life of the target.

they are modular
TAT3D is a completely modular system full of accessories designed to recreate realistic scenarios.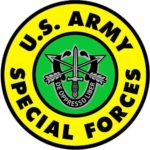 Ted Cordano (Ret) U.S. Special Forces
"Training with a human-like three-dimensional target such as TAT3D gave me an emotional feeling and a match of the target very close to a real situation. " span> span>